Section 1: A Lifeline for Migrant Laborers
Every year, thousands of workers from Bihar migrate to different states in search of better job opportunities and a brighter future. However, their dreams often come crashing down when they face accidents or injuries at their workplace. To address this issue and provide a safety net to these hardworking individuals, the Bihar State Government has launched the Migrant Laborer Accident Grant Scheme.
Under this innovative scheme, migrant laborers who suffer accidents or injuries while working in other states are eligible for financial assistance. This grant aims to provide immediate support to the affected workers and their families, helping them cope with the physical and financial challenges that arise from such unfortunate incidents.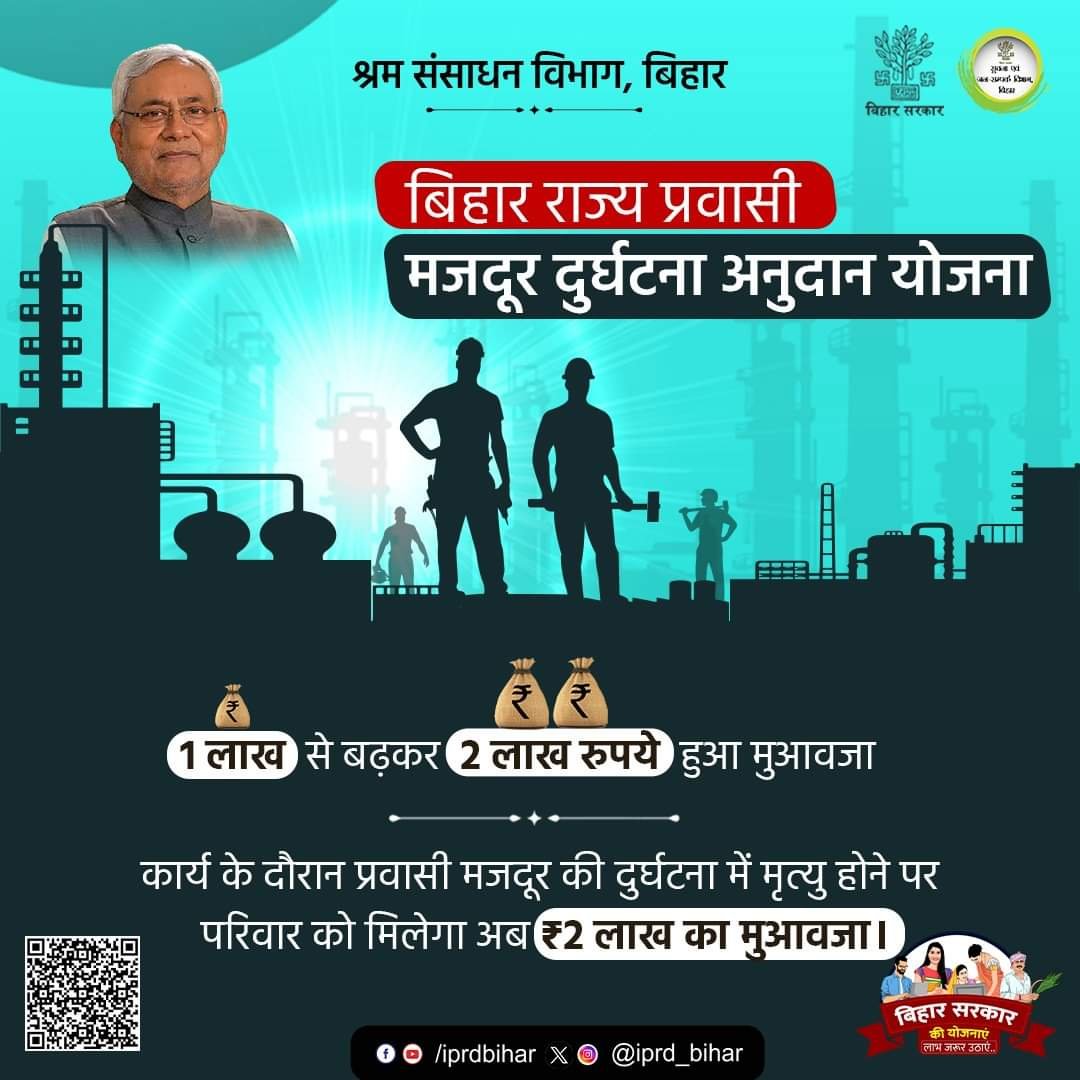 Section 2: Empowering Workers and Ensuring Social Welfare
The Migrant Laborer Accident Grant Scheme is a significant step towards empowering workers and ensuring their social welfare. By offering financial aid to the victims, the scheme not only assists in their recovery but also helps them regain their lost livelihood. It relieves the burden of medical expenses and provides necessary support, allowing the workers to focus on their rehabilitation and reintegration into the workforce.
Furthermore, this scheme encourages migrant laborers to report accidents and injuries promptly, as they are aware that the government is committed to their well-being. By creating a secure environment for workers, the scheme helps in building trust and strengthening the bond between the government and the labor community.
Section 3: A Beacon of Hope for Bihar's Migrant Workers
The Migrant Laborer Accident Grant Scheme is a ray of hope for the migrant workers of Bihar. It not only provides financial aid but also instills a sense of security and confidence in their minds. Workers can now pursue their aspirations without the constant fear of the unknown. They can dream big, knowing that their state government cares for their well-being and is ready to support them in times of distress.
Bihar has taken a pioneering step in addressing the challenges faced by migrant laborers. The Migrant Laborer Accident Grant Scheme showcases the government's commitment to the welfare of its workers and reaffirms its belief in their potential. By prioritizing the safety and security of its labor force, Bihar sets an example for other states to follow.
Back Article- Bihar Government's Integrated Horticulture Development Mission Scheme