हेल्लों दोस्तों नमस्कार, आज हम आप को  e rupi से जुरे सारी जानकारी देने वाले हैं, इसलिए आप इस आर्टिकल को पूरा पढ़े ताकि आप के सभी प्रश्नों का उत्तर यहाँ पर मिल जाए तो चलिए शुरू करते हैं-
ई-रूपी (e rupi 2023)
ई-रूपी प्रधानमंत्री द्वारा लांच किया गया एक डिजिटल वाउचर हैं, इसका यूज सिर्फ उसी के लिए हो सकता हैं जिसके लिए यह दिया जाता हैं, यह सिर्फ सरकारी योजना में नहीं धीरे-धीरे सभी चीज में यूज होगा.
E-rupee is a digital voucher launched by the Prime Minister, it can be used only for the one for whom it is given, it will be used gradually in everything, not just in government schemes.
The launch of e-RUPI is in line with our efforts to make India a leader in Fintech and leverage technology to boost 'Ease of Living.' pic.twitter.com/NGsWfJepZX

— Narendra Modi (@narendramodi) August 2, 2021
यह इसलिए लांच किया गया हैं ताकि सभी व्यक्ति के पास योजना का लाभ पहुच सके, क्योंकि सरकार द्वारा दिया गया subsidy का लाभ सही व्यक्ति के पास नहीं पहुचता हैं .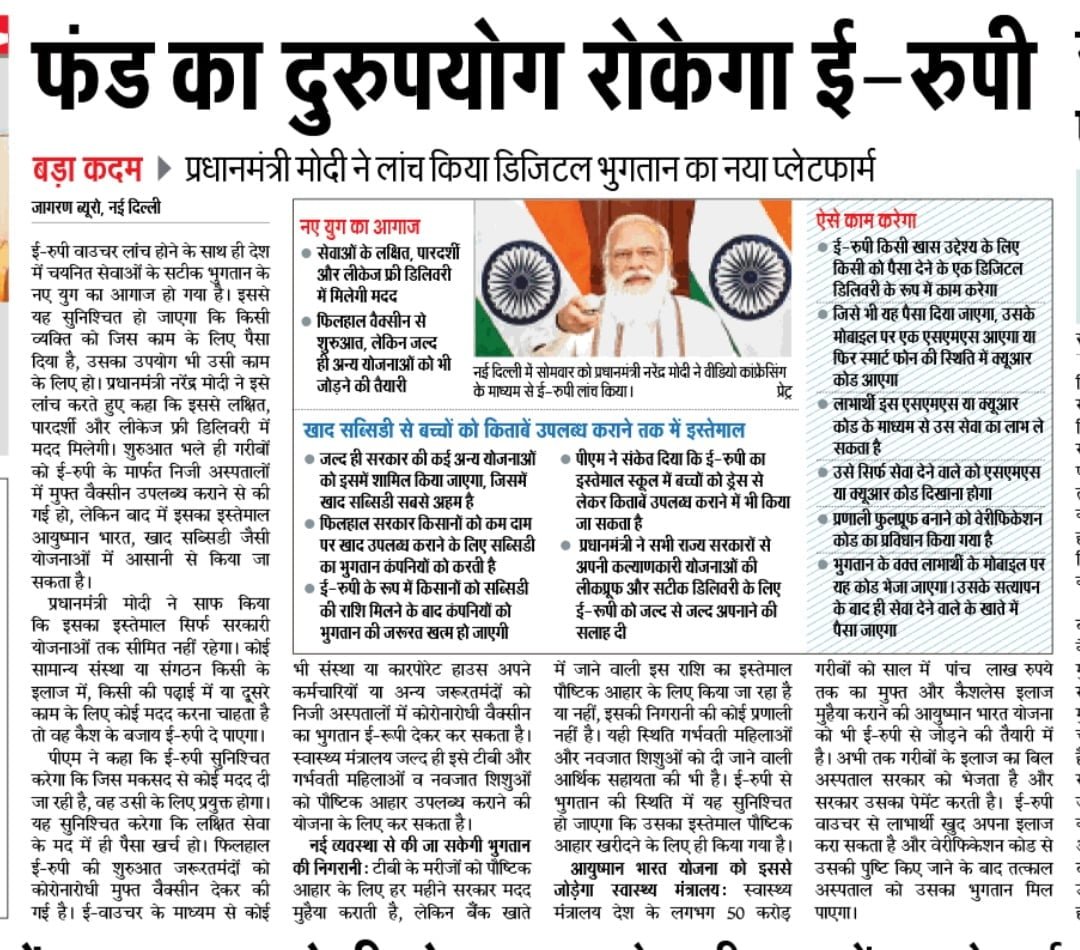 अधिक जानकारी के लिए यहाँ क्लिक करें
ये भी पढ़े-